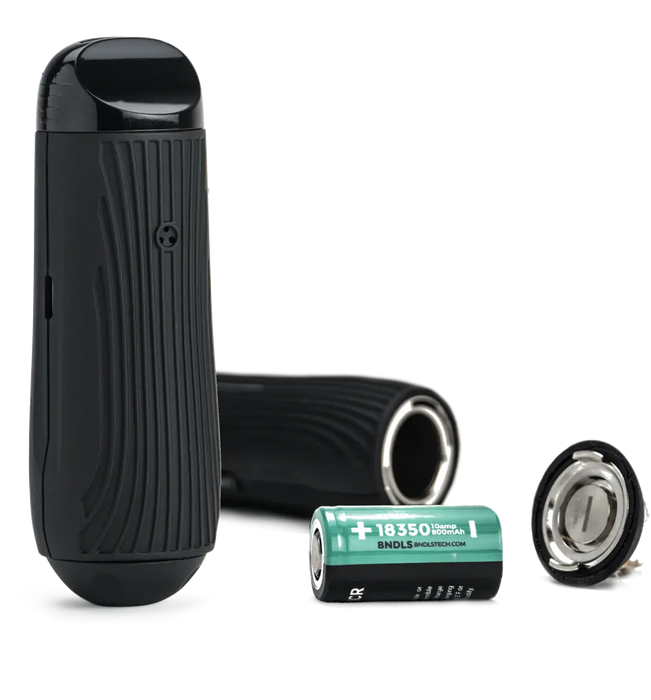 The CFC LITE fits comfortably into the palm of your hand, making it easy to conceal when you're aiming for discretion and subtlety. Dry herb vaping never got easier. With a ceramic bowl that holds up to 0.4 grams of ground up herb, you'll be heating up in no time to one of 3 pre-set temperatures.
Select between 3 preset temperatures: Blue: 385ºF (196ºC), Green: 403ºF (206ºC), & Red: 421ºF (216ºC).

Compact and rugged design with textured grooves for comfortable hand placement.
Ridges help to wick away heat for increased hand comfortability.
Built with medical and food grade material.
Non-combustion aromatherapy device.
Rechargeable 18350 with 800 mAh battery included.
3-year manufacturer warranty 90-day warranty on the battery.
Conduction Heating System.
Ceramic chamber.