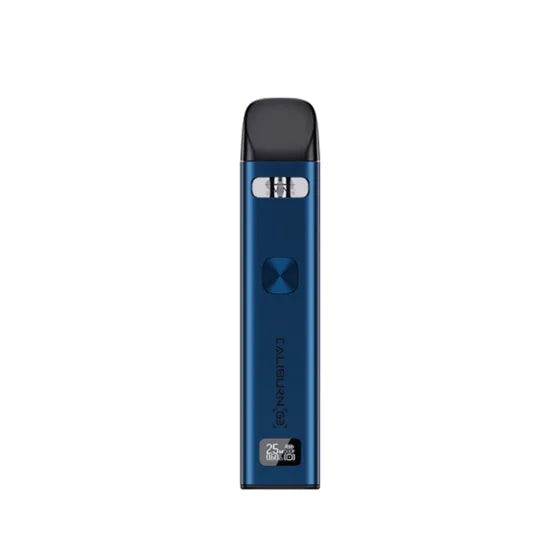 The UWELL CALIBURN G3 POD KIT [CRC] is a low-maintenance vape that is ideal for beginners and experienced vapers alike.
It's 900mAh built-in battery will provide enough charge for long vaping sessions and the 5-25W output is ideal for RDTL (Restricted Direct To Lung) and MTL (Mouth To Lung) vaping.
This kit is compatible with the caliburn G3 pod( 0.6,0.9) and two are included to get you started.
The caliburn G3 [CRC] features a single button, making it easy to set up and vape.
In addition, this is the first pod system among the Caliburn G series featuring an OLED display.
Precise power adjustment, puff recording, and trigger lock mode help to customize vaping journey for users via the large trigger button.